Work Near Home" is set to be the new and improved modern model for employees after productivity issues were raised by companies upon incorporating the "Work-From-Home" model Worldwide since the start of the COVID-19 pandemic.
Hence flexible work spaces like Coworking Spaces, Serviced Offices, and Hotel Workspaces will provide a key role in solving the series of challenges faced by the employees.
Who are currently hampered by the constraints faced by working from home.
Post-COVID 19, large and small companies are adapting to the challenges of the new reality and adopting a re imagined way of working.
Also many employers across the World have risen to this occasion.
And helped pave a new way of working, more sustainable than previous, at least another decade.
So the solution being, Professional Flexible Work spaces conveniently located near employee residences.
The advantages of working close to home .
Flexible workspaces aren't just about cost savings and remote working culture. But also include time value as a factor.
Living close to a flexible workspace can significantly boost productivity and save your precious time. At least it helps me a lot.
You as an employe will definitely love to put extra house in working which you have saved from travelling.
This sense of freedom not only translates to improved productivity at work but also in your personal pursuits.
Therefore gaining extra time by being closer to where you live can provide the opportunity to explore new hobbies.
Like I had done some!
Also you can spend more time with family, save on transportation costs, and much more.
So, transformational approach to reinventing the office culture is now necessary.
Companies should take a fresh approach to assess the total space required for its employees and where a flexible workspace/ remote working solution could help drive desired outcomes for collaboration, productivity, culture, and overall work experience.
Therefore gaining extra time by being closer to where you live can provide the opportunity to explore new hobbies.
Key Benefits For Employers using Flexible Workspaces:
1. Increased employee productivity resulting in increased revenue.
2. Flexibility to upsize and downsize office size at will.
3. Optimized cost structure and zero furniture depreciation costs.
Key Benefits For Employees using Flexible Workspaces:
1. No soul-crushing commute along with tremendous time-saving potential.
2. Enjoy all the amenities and professional environment that an office could provide. No more Interruptions from family, pets, and/or a doorbell. That's what I love the most.
3.      No more loneliness and a lack of human interaction. So, work near home feels like a blessing to you.
What are the types of flexible workspace?
In no particular order, here are a few key variants in the flexible workspace category today.
● Private offices:
A private office is a space that is separated and out of earshot from other companies.
Compared to open offices, private offices offer businesses control over the space, more privacy, and a quieter working environment. Because these workspaces all come with a host of services to meet the needs of your business.
● Fixed desk:
Fixed desk spaces are basically hot desks with an additional benefit of having the desk exclusively to yourself. Getting yourself a Fixed desk subscription at any coworking space means that you have a desk and its associated amenities at your disposal to use as your own, as long as your subscription is valid.
Thereby giving you access to your own private storage, reception facilities, hot & cold beverages, pantry facilities, etc. The scope of amenities available would depend on the type of lease package you select.
● Flexi desks:
Hot desks/Flexi desks are more or less like Fixed Desks, barring the usage exclusivity clause. In fact ready-to-use Hot desks/ Flexi desks are placed in several designated areas across coworking spaces.
Also such products are typically use to support in-house staff, remote workers, temps, and visitors. The scope of amenities available with each hot desk subscription would depend on the type of lease package you select.
● Meeting rooms:
A meeting room is a space usually set aside for people to get together, often informally to hold meetings, for issues to be discussed, priorities set and decisions made.
As well as meeting rooms come in various sizes; they can be small to accommodate two people undertaking an interview or a large number of people for a product launch.
What are the Amenities?
While size and scope of amenities provided would vary depending upon several factors such as — the service provider, package selected, location, etc, in most cases, the below amenities can be expected to be inclusive in any serviced workspace package
1. Reception & Secretary services
2. P.O.Box & Post Courier services
3. Utilities & Cooling inclusive
4. Premium furniture
5. Dedicated telephone landline
6. Unlimited high-speed internet (WiFi & Wired)
7. B/W & Colour print facility
8. Meeting room access
9. Pantry facility (with free tea, coffee, water)
10. Office cleaning/maintenance services in-house
11. 24/7 access with access keys
Furthermore Now is THE moment for employers and entrepreneurs to break free from the status quo and get rid of suboptimal old habits and systems.
As a result today is no time for nostalgia. Also today is about reinvention.
In addition to flexible workspaces will give employees and employers alike a fresh lease of life, a safe and distraction-free environment where people can enjoy their work, improve work-life balance, and achieve company objectives along the way.
Let us know your Work near home experience in the comment box below. How it benefits you as an individual!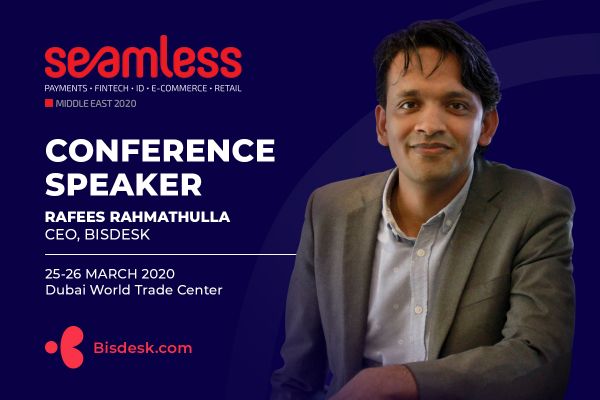 Author- Mr. Rafe's Rahmathulla
CEO at https://bisdesk.com/